The facts are in….
Most people take BORING #selfies and then post them in a dull manner.
Not to worry… I am here to help!
I am teaching a selfie class plus how to make your IG stories more exciting!!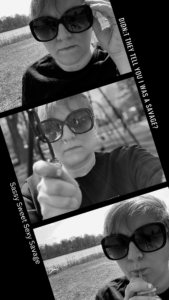 In this class we will cover the following: 1) What is LinkedIn 2) Learning How To Navigate LinkedIn 3) Learning How To Use LinkedIn To Find Your Dream Job A successful LinkedIn page consists not only of having a strong profile, but it also includes building a targeted network and engaging with connections.
We will go over the following: 1) How To Set Up Your Profile 2) How to Connect With Your Targeted Audience 3) How To Use The LinkedIn Tools To Do 1 & 2- Click below to purchase.

YOUTUBE COURSE:
In this course we will go over What youtube is, how it can benefit you and your business, branding, content marketing with youtube and more.
Download the presentation, email me for the 1:1 course ( Contact is at the end of the presentation!)