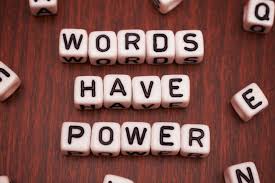 Social Media And Athletes
You're an athlete, I don't have to tell you the importance of using common sense on social media.  There's such a thing as having your tweet or post backfire and cause you a headache of issues.  There are countless reasons why a professional athlete might be interested in using social media – if they are the actual ones doing the posting and not leaving it up to their PR people, which I find is a mistake and then some.
Some of the reasons why they "think" they should use a platform are quite simple- attract media attention, build a brand or specific reputation, provide exposure for sponsors, or even to let fans get an inside glimpse of their lives.  But…. Are those actually good reasons for being on social media in the first place?
They miss the boat on what exactly social media can do for them besides gaining sponsorships with corporations.  First and foremost it is called "Social Media" not Anti-social media.  Most professional athletes fail to connect with actual people and just respond to other celebrities and athletes.  They could in turn learn a lot from just connecting online with fans that support them!  Just a little response like, "Thank you for your support- it means a lot…" and then add a teams hashtag would make that connection to the fan base even stronger.
The next reason to use social media as an athlete would be to inspire or motivate others. There is the 80/20 rule that most don't follow and that is 80% of your content should be motivating, inspiring, fun, educating and engaging and 20% sell.  This goes for EVERY business using social media, not just athletes.  Most athletes miss the opportunity to use social media to tell their own story- where they grew up, how they got to where they are, etc. On social media an athlete can tell a real-life story with ups and downs, comebacks, setbacks, tests and triumphs. It's not all glamorous. 
Here's what I rarely see athletes do: They don't Show themselves in action both on and off the field of play: While it's important to show how they compete,  they decide to post pictures of waiting at airports, training in the gym, getting on a bus, etc.  They don't  Let Their personality shine: Many athletes are so scared of social media controversy that they edit their accounts down to the point that they feel inauthentic; fake people, not keeping it real. Remember, personality can't be photoshopped. The most popular social media accounts feel authentic. There's no robot posting for them, hence why I can't stand it when athletes and celebrities let their PR department, who knows squat about social media, post for them.  They don't hire the correct people to bring out the realness of the person, so it feels as if a robot is If else you may lose your followers in translation.
Finally, this tip goes for all who use social media: Use correct spelling and grammar. I know, I have heard from many folks on this topic and the usual response is, "It's just social media!" That many be true but using correct spelling and grammar goes a long way, especially in showing others that you are professional and that you care.  Also, when posting limit the times you use abbreviations,  or else you may lose your followers in translation. (Especially when we all are reading it and go, "What the hell is he talking about?" )
Instagram is continuing to grow and grow in 2022. First, they fix the feed, next they focused on creators, then they added the link for all in stories.  Now the news is that they are done with IGTV since they are focusing directly on Reels. Instagram says that it's getting [...]